CDAO AUCKLAND



EXCLUSIVE CONTENT
NSW Privacy Commissioner Sheds Light on Data Privacy Risk
Living in an increasingly digital world has numerous benefits, as digital technology can be used to collect, use and share significant amounts of personal information that can make decision-making smoother and the resulting changes effective. However, these benefits also come with risks, particularly around our privacy.

Corinium's Vanessa Jalleh had the opportunity to speak to the NSW Privacy Commissioner, Samantha Gavel, on the topics of privacy, risk and data ahead of CDAO Sydney.

The conversation included:
Why data privacy is becoming even more important in this day and age
Insights into the privacy developments around recent data breaches?
How do we expect data privacy imperatives to change over the next 2 years, based on current dialogue and trends?
How can privacy be done successfully in an organisation?
Plans and strategies to strengthen privacy practices over the next yea
Westpac's Pieter Vorster takes on transforming data into a top asset
Driving awareness, engaging the board and inspiring deep-rooted adoption of data and analytics into everyday business practices is the ultimate goal of a CDAO.
Corinium's Vanessa Jalleh had the opportunity to speak to Pieter Vorster, General Manager of Data Platforms at Westpac, ahead of CDAO Sydney. Pieter shared his thoughts on the theme of transforming data into an organisation's no.1 asset.
Topics that came up in conversation include:
The top question from the board - Is data really an asset?

The key points data leaders need to tick off on their journey towards getting data recognised as an invaluable part of the business.

Tips and ideas to gain influence over the board and organisation when it comes to promoting data and analytics.

Managing negative associations with data and analytics and shifting mindsets

Best practices or strategies that you think would strengthen the influence of CDAOs and data teams.
Endeavour Group's Andy Sutton on the future of Data and Analytics
Corinium's Vanessa Jalleh had the opportunity to speak to Andy Sutton who holds the post of General Manager Advanced Analytics at Endeavour Group
The speed at which data and analytics is progressing is picking up faster than ever, as we head towards an primarily digital future. Trends that we are hearing more about include the impact of ChatGPT, data monetisation, and the need for data and analytics to be embedded into all or most business functions.
In his interview, Andy shares his thoughts on shares insights on the opportunities data and analytics and the unique takeaways he has acquired along the way.
What are your thoughts on ChatGPT and how do you see it and its predecessors' impacting data and analytics?
Insights into Endeavours new analytics function
Improving analytics capability is always on the minds of CDAOs and the project itself is a huge undertaking. How do you prioritise what tasks you tackle first?
What is the most important feature that all data and analytics teams should possess, if they want to remain successful in the long-run?
In an industry that is constantly changing, the changes over the last year or so have been more pronounced than ever. What are your thoughts on the future of data and analytics, where are we heading?
AI and ML to transform human services in Australia
The potential for artificial intelligence and machine learning across all businesses is unlimited, and it's potential value to human services is no exception. Integrating AI and ML, like all new data and analytics features, into business strategy is both critical and challenging.
Ahead of CDAO Brisbane, happening on 7th & 8th March at the Hilton Brisbane, Corinium's Alexandra Cragg had the opportunity to sit down with Martin Knell who holds the post of Head of Data & Analytics at Goodstart Early Learning.
In his interview, Martin shares his thoughts on shares insights on the opportunities of AI and machine learning for human services and the unique takeaways he has learnt on the road to AI.
Unlocking the Potential of Data Visualisation
We recently spoke with Bree Dorant, Data Visualisation Lead at Rio Tinto to explore the power of combining creative and data skills to build visualisation and how engagement with teams throughout the process can result in real value from data.

Rio Tinto's Bree Dorant had an unusual route into the data space, having studied art before moving into economics. The Data Visualisation Lead believes the blend of skills between art and data is vital to deliver visualisations that engage and deliver insights.

"When someone has that blend of skills, it always seems to work out best. You want to be into coding, but if you also have that design flair, or an interest in art, the ability to bring these two together is really helpful" she says.
Read the article to discover the value of engagement, understanding the interplay between psychology and visualisations, and dealing with complexity.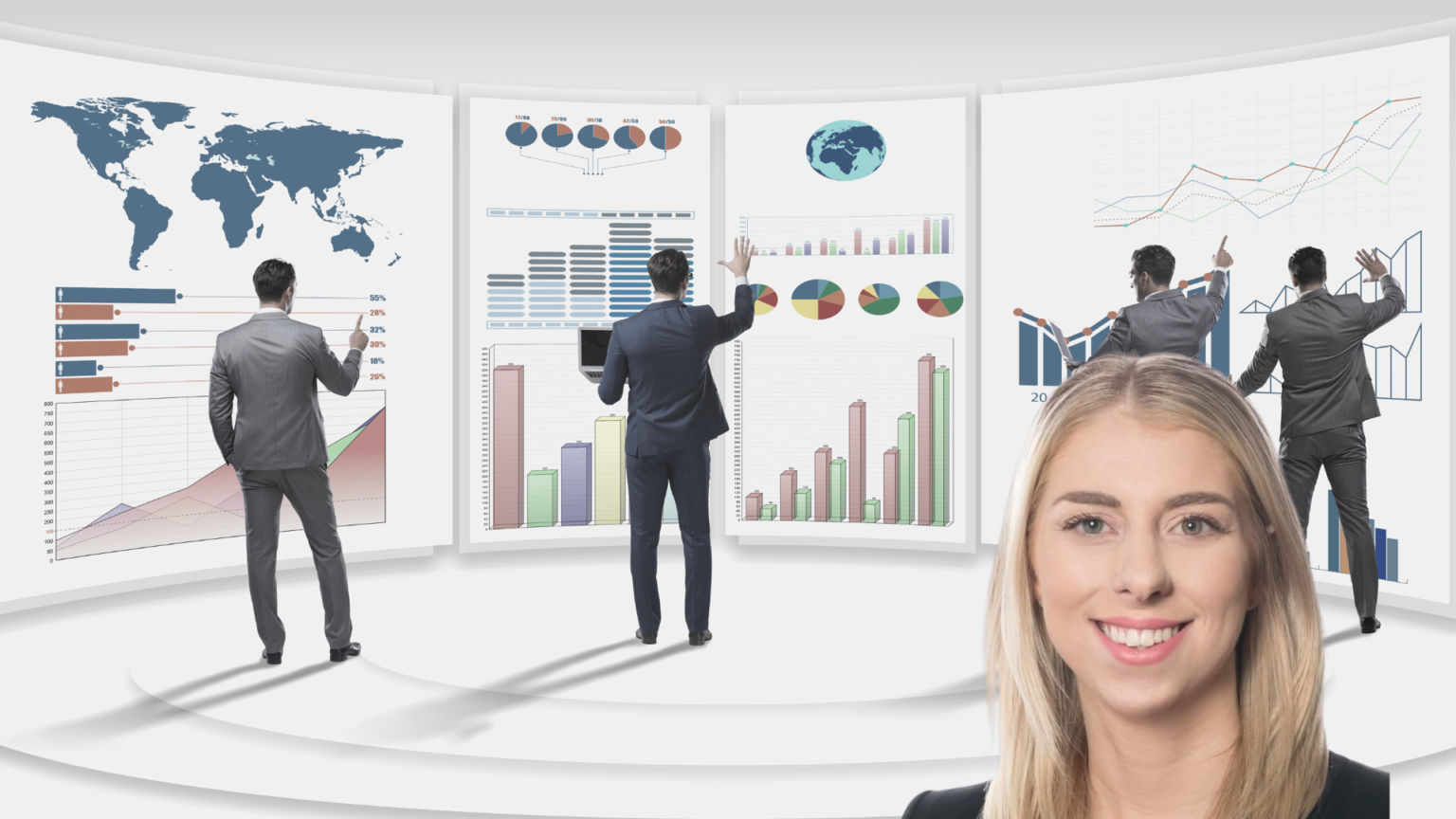 The success of digital services depends on trust
Data is key to the future of digital online services. And handling data appropriately and securely is key to building stakeholder trust.
In government, expectations around data handling and accuracy are high. Public trust may be compromised if governments fail to be transparent on how data is used to make decisions in the public interest.
Failures in data handling will also diminish this trust.
In this report, with the help of contributions from data and analytics leaders in the public sector, we explore how data and analytics leaders in government agencies are working to deliver trusted data.
While governments are in unique positions of public accountability, the commentary in this report will be useful for any organisation that aspires to have strong data governance frameworks to enable more powerful data-driven applications.
Download your copy of the full research today to find out more!
State of Data And Analytics Australia and New Zealand, 2022
Are data and analytics teams in Australia and New Zealand about to turn a corner?
Data and Analytics continues to have a significant impact on the decision-making processes of enterprises globally, brought about through big digitisation projects and a recognition of the power analytics and insights can have to improve all facets of an organisation.
This survey of 150 Australian & New Zealand data and analytics executives seeks to benchmark the industry's progress and gauge to what extent data and analytics is driving business in the Australia and New Zealand region.
Perspectives from Healthcare-focused data and analytics leaders in Asia Pacific
While certain aspects of data collection and reporting have existed in various forms in healthcare for decades, there is renewed focus on innovation and increasing the role of data in making decisions across the sector.
Featuring insights from six health-focused data and analytics leaders across Asia Pacific, this report explores the importance of data in healthcare, how it is put to work today, as well as some exciting applications and projects coming together in the region.
Download your copy today to find out more!
Data and Analytics Trends in Financial Services, APAC 2022
How financial services data and analytics leaders in Asia Pacific are working to deliver digital customer experiences
Data and analytics leaders in the financial services sector are helping to transform the industry to be more digital-first and data-driven.
Deploying data architecture, implementing data-centric practices, improving customer interactions and ensuring appropriate data governance frameworks are among the few key areas financial services data leaders are focused on in improving their organisations' ability to keep up with customer demand and remain relevant in 2022.
Download your copy of the full report today to find out more!