CDAO AUCKLAND
Grand Millennium Auckland
VENUE INFORMATION
GRAND MILLENNIUM AUCKLAND
71 Mayoral Drive, Auckland, 1010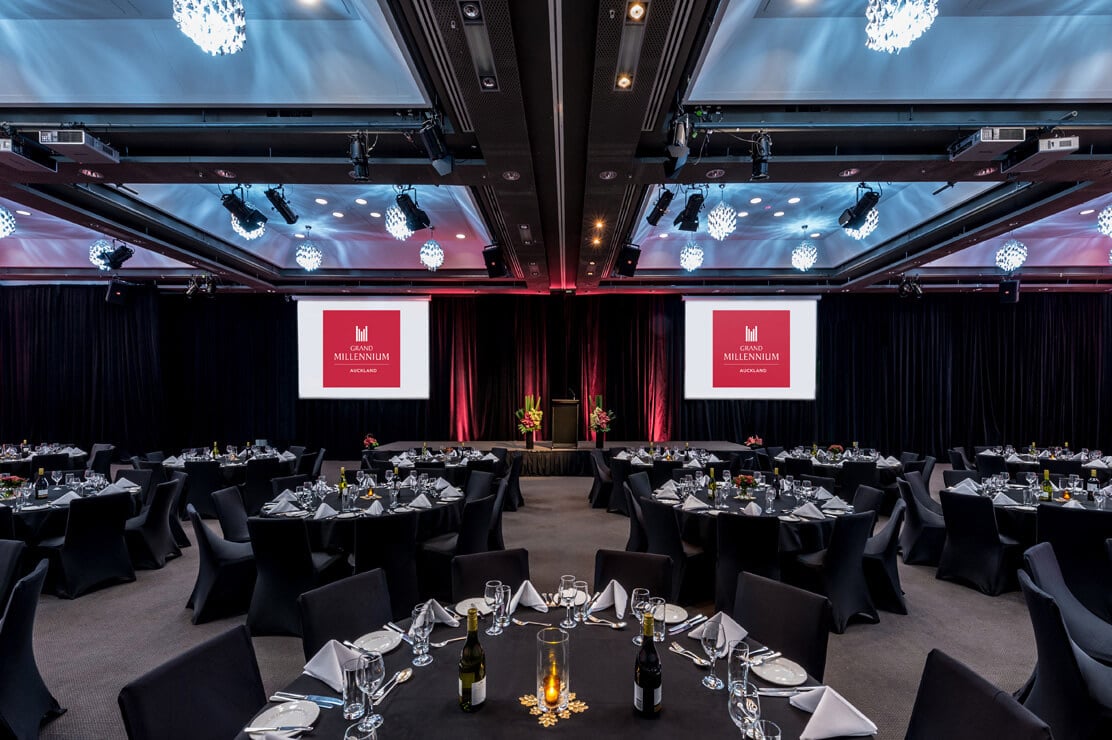 ACCOMMODATION DETAILS
Attendees are able to secure their reservations directly with the hotel via their own personalised weblink. Guests will require a valid credit card when making the booking to guarantee the reservation.
Code: CDAO23
Stay Dates available: 06/11//23 – 10/11/23
Bookable Date Range: 24/04/23 – 24/10/23

• Click on this link to book your hotel accommodation
• Enter in your check in/out dates on the right hand side and "Check Availability"
• Load the Group Code into the Group Code cell under "Codes and Options" (on the right hand side of the screen) in order to get the negotiated group rates
• Select your room and proceed to check out

PARKING INFORMATION
Parking Entrance
Located right next to the Grand Millennium Auckland Hotel (on Mayoral Drive), is the Grand Millennium hotel carpark, as your vehicle approaches the barrier it will register your License Plate and the Barrier arm will open.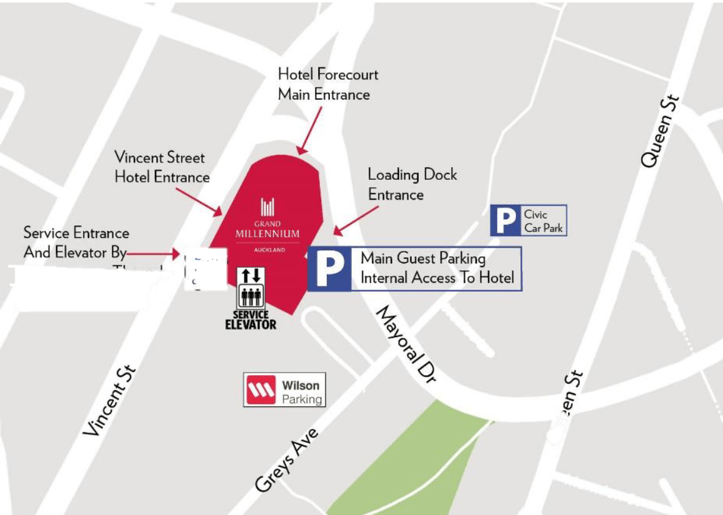 Standard Parking Rates
Parking Rates start from $5.00 per Hour to a maximum of $25.00 per 24-hours

General Parking Spaces
All carparks are first in first served *Subject to availability*. Guests may park in any available carpark that does not have a reserved carpark sign displayed.

Paying for Parking
Vehicle owners can apply a debit or Credit Card to their vehicles license plate at the onsite kiosk, Online Kiosk or Mobile Parking App anytime when their vehicle is in the carpark building or on exit.

Online Kiosk
Scan the 'Online Kiosk' QR code or visit parkgrandmillennium.co.nz
when your vehicle is in the carpark, Select Pay by Plate
entering the vehicles number plate.

Mobile App
The Mobile App offers an exclusive App only discount for $19.50 per day, guests will create an account on the mobile app, follow in app instructions for registration & payment. Please scan QR Code(s) below to download.

Onsite Kiosk
We have an onsite payment kiosk located off the hotel lobby towards the carpark, similar to the online kiosk here you will enter your number plate.